Arthaud Yachting
Specialist of nautical events on the French Riviera
The companies Arthaud Yachting & Columbus Yacht
Founded over ten years ago by a family recognised for its passion and nautical professionalism, Arthaud Yachting is the ideal partner for the success of your nautical events. Now a member of the Columbus Yachts group, our team has been reinforced with fresh expertise, while keeping the values that have forged its solid reputation.
Having organised a multitude of custom events over the years, our team will advise you and accompany you for an unforgettable experience in total security.
The team of Arthaud Yachting is composed of nautical professionals who are passionate about boats, with perfect knowledge of the yachting environment. Their efficient organisation will guarantee the success of your project.
Arthaud Yachting guarantees moments of sharing around various activities in order to reinforce your teams, create dynamic cohesion and optimise the performance of your company: team building, incentive programmes and the organisation of seminars.
A warm welcome and first class services have largely contributed to the reputation of Arthaud Yachting.
A company that has surrounded itself with an exceptional team for your total satisfaction in order to transform a seminar, conference or business meeting into an exceptional and unforgettable event. Communicate, sustain your image, valorise your expertise and inform your target: these are the keys to developing your business.
"First of all, we would like to thank your teams for their assistance in making this a very successful event. The people were delighted, so thank you once again. We can't wait to receive the photos!"
"We are still thrilled about our experience. We could never have seen it all without you… and the dolphins! We can't stop thinking about it."
"This event will remain an unforgettable moment for them, rich in authenticity and emotions. It is "mission accomplished" from our point of view! The regatta corresponded exactly to our ambition to present the French Riviera to our clients from another perspective."
ARTHAUD YACHTING 100% custom made
Whether alongside or at sea, sail or motor, our nautical solutions adapt to your private and corporate events.
From the family sailing boat to the luxury yacht for your trade fairs, for a team building regatta or a convivial day on a catamaran, the diversity of our offers will give you full satisfaction for each of your projects.
Reap the immediate benefits of high added-value sea activities, a real boost for your brand image.
The creation of a 100% tailor-made event.
With its culture of quality, the Arthaud Yachting team will adapt to your needs and work hand-in-hand with you to develop a turnkey solution. A successful seminar must be carefully thought out and organised according to your requirements, which is why Arthaud Yachting provides a single contact person who is in charge of assisting you with the organisation of your event.
We propose the full management of your event, from the commercial proposition up to the big day, while scrupulously respecting your budget and planning constraints.
Discover our services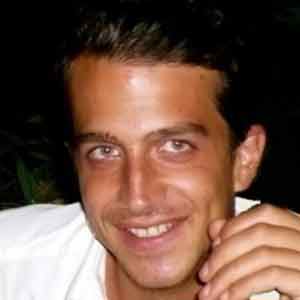 Hugo Prat
Commercial Director
Hugo is passionate about the sea. He first began to race in dinghies at the age of 10 and then moved up to racing yachts. At the age of 18 he decided to specialise his studies in the yachting industry. He graduated in 2009 with a degree in Commercial Management for the Nautical Industry and then worked with a famous yacht charter company in Cannes.
He joined Arthaud Yachting & Columbus Yachts in 2011 as Sales Director. With solid experience of the market and excellent relations in the field of yachting, Hugo is a valuable asset for the representation and charter of your yacht this season.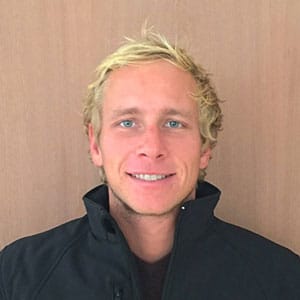 Simon Johansen
Technical Director
After several years spent crossing the oceans of the world aboard sailing and motor yachts, Simon setteld in Cannes.
A mariner since his youngest days, a high level competitor and a qualified captain, he has brought his technical expertise to the Arthaud Yachting – Columbus Yachts team.
His knowledge of the Mediterranean and his boating experience will make your events a real success.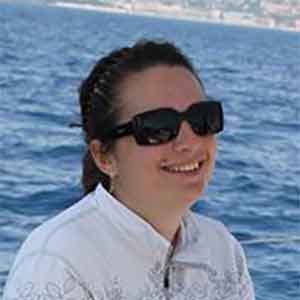 Céline Castellanet
Sales manager
Grow up by the sea while respecting its values. The winds and currents of the world's cruising zones finally brought her home after ten years of high-level dinghy competition and then on crewed boats to obtain her degree from a business school before participating in the organisation of eight editions of the Régates Royales in Cannes. Her personal and professional experience with racers, coaches and organisers enabled her to meet, collaborate with and then join the Arthaud Yachting & Columbus Yachts team in order to propose you custom-made, turnkey events.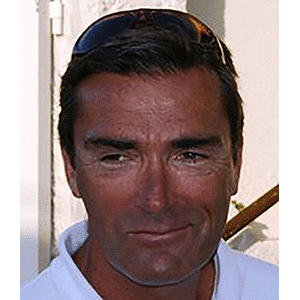 Hubert ARTHAUD
Technical Adviser
WHY NOT YOU?
Project Leader
We are always looking for motivated staff to join our team. Send us your CV and cover letter and join our team in Cannes.